Downsizing and Decluttering
Over the years everyone accumulates possessions and at certain stages of our lives, we find we have more than we need.
So, whether you are planning to move to a smaller home or just want to reclaim the garage and clear out your spare room, DownSize NZ is here to help.
A core part of our business is helping clients and their families through transitions to a smaller home, unit or retirement village. Our experienced team works closely with our clients to decide what can be taken to their new home and which items are no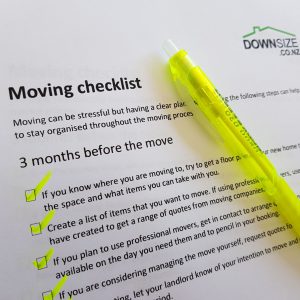 longer needed. Once decided, we can help clear the unwanted items by selling or gifting items on behalf of our clients – or arranging storage or disposal as appropriate.
Through our experience, the team at DownSize also have a good understanding of the challenges that come with downsizing and moving home meaning we can provide the guidance and assistance needed to ensure a move goes smoothly. This may include helping to find the best removal company for your needs, arranging quotes and helping with the logistics of the actual move. We can even assist clients to unpack and settle in as required.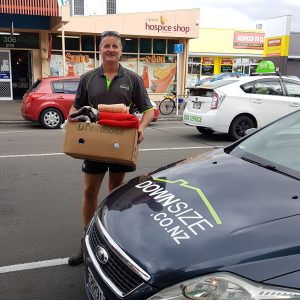 DownSize NZ accepts no commissions on services arranged for our clients or items sold on their behalf. So if you or a family member are planning to shift to a smaller place and need a helping hand to get ready to move, get in touch with the DownSize Team.
We're here to help.