About DownSize NZ
DownSize NZ is a Hawkes Bay business owned and operated by husband and wife team, Ant and Sue McLagan.
Based in Havelock North, DownSize NZ operates throughout Napier, Hastings, Havelock North and the Central Hawkes Bay to offer a one-stop solution to clearing excess possessions and preparing homes and sections for sale.
Personal experience assisting family members to transition to different stages of their lives gave us a real understanding of the issues this can present – especially when it is not possible for family to be on hand to assist.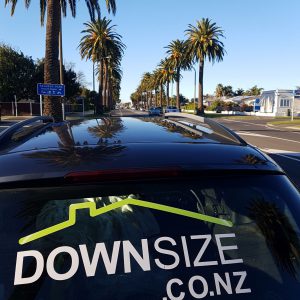 We have also found that when a home is vacated suddenly – such as when a loved one is unexpectedly moved into care or passes away – the experience of the DownSize team is often called on to help. This can be an incredibly challenging and difficult time for families and clearing unwanted possessions and excess furniture is often the first major barrier people face when moving on or preparing a home for sale.
Our aim is to reduce the stress for everyone involved.
This means we work closely with families, trustees, lawyers and other agencies to sort out the contents of a property and to get the home and section tidied up for the next stage. We find that what can take individuals or families weeks or even months, we can often sort out in a few days with a clear plan and dedicated effort.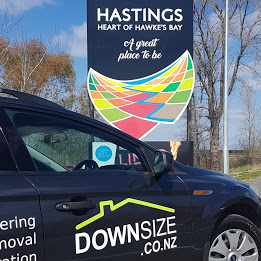 DownSize can efficiently manage the whole process. We sell, gift, store or transport possessions as well as removing and disposing of rubbish and unwanted belongings to leave properties in clear and clean condition. We also arrange home maintenance as needed and tidy up sections to maximise a property's value and attractiveness to potential buyers.
Whatever the situation, if assistance is required to efficiently clear possessions and prepare a home for sale, our aim is to make the process as simple and as stress-free as possible.
We're here to help.
Working with other local businesses
DownSize NZ is proud to work closely with a range of other great local business, charities and organisations that we have found share our focus on looking after customers.